Hot New Releases!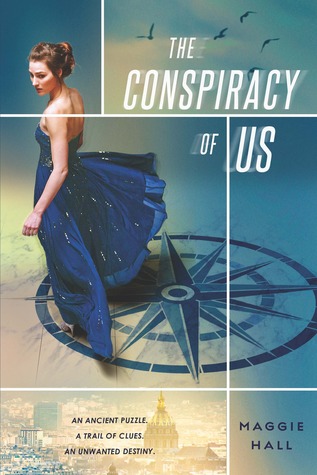 To fight her destiny as the missing heir to a powerful and dangerous secret society, sixteen-year-old Avery West must solve an ancient puzzle in a deadly race across Europe. Forbidden love and code-breaking, masked balls and explosions, destiny and dark secrets collide in this romantic thriller, in the vein of a YA DaVinci Code.
Avery West's newfound family can shut down Prada at the Champs-Elysees when they want to shop in peace, and can just as easily order a bombing when they want to start a war.
They are part of a powerful and dangerous secret society called the Circle of Twelve, and Avery is their missing heir. If they discover who she is, some of them will want to use her as a pawn. Some will want her dead.
To thwart their plans, Avery must follow a trail of clues from the landmarks of Paris to the back alleys of Istanbul and through a web of ancient legends and lies. And unless she can stay one step ahead of beautiful, volatile Stellan, who knows she's more than she seems, and can decide whether to trust mysterious, magnetic Jack, she may be doomed after all.
Widow Liz Davenport assumes when she begins to date, her new man will be like her late husband--a member of the Rod and Cane Society and an experienced disciplinarian who can provide her with loving guidance she requires to feel grounded and secure. So why is she attracted to Grant Davis, an ex-Naval JAG officer who works for her nemesis and has never spanked a woman in his life?
Events in his recent past have forced Grant to take stock of his life and try some new things. But spank a woman? He's never considered that before, but with Liz's coaching he's willing to try.
But when the past collides with the present, will he be able to step up and become the disciplinarian Liz needs?
"Delicate and resilient. Like you."
Brina and Eagan meet for the first time when she's nine and he's fourteen. They like each other from the very beginning, though their bond isn't immediate, but it grows over the years. What links them is the fact that their parents are photographers and are extremely devoted to their work and to each other; so much so that both Brina and Eagan have to learn how to take care of themselves from a very young age. Despite their differences, age, gender, nationality - Brina is Italian and Eagan is American - they find comfort in their growing friendship.
Then Brina becomes a teenager, and her feelings for her friend start changing and deepening. New desires stir within her. As soon as Brina realizes how those feelings complicate her friendship with Eagan, she runs away from him.
A few years later, Brina is twenty and Eagan is twenty-five, they find one another once again.
(Recommended for ages 18+, due to sexual content and language).
Publisher's note: This is a fully re-edited, and enriched with new and special contents version of the IBD Award Winner novel, A Veil of Glass and Rain, by Petra F. Bagnardi(aka Petra March).
Maddie Fynn is a shy high school junior, cursed with an eerie intuitive ability: she sees a series of unique digits hovering above the foreheads of each person she encounters. Her earliest memories are marked by these numbers, but it takes her father's premature death for Maddie and her family to realize that these mysterious digits are actually death dates, and just like birthdays, everyone has one.
Forced by her alcoholic mother to use her ability to make extra money, Maddie identifies the quickly approaching death date of one client's young son, but because her ability only allows her to see the when and not the how, she's unable to offer any more insight. When the boy goes missing on that exact date, law enforcement turns to Maddie.
Soon, Maddie is entangled in a homicide investigation, and more young people disappear and are later found murdered. A suspect for the investigation, a target for the murderer, and attracting the attentions of a mysterious young admirer who may be connected to it all, Maddie's whole existence is about to be turned upside down. Can she right things before it's too late?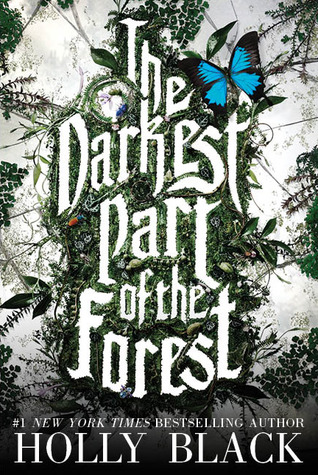 Children can have a cruel, absolute sense of justice. Children can kill a monster and feel quite proud of themselves. A girl can look at her brother and believe they're destined to be a knight and a bard who battle evil. She can believe she's found the thing she's been made for.
Hazel lives with her brother, Ben, in the strange town of Fairfold where humans and fae exist side by side. The faeries' seemingly harmless magic attracts tourists, but Hazel knows how dangerous they can be, and she knows how to stop them. Or she did, once.
At the center of it all, there is a glass coffin in the woods. It rests right on the ground and in it sleeps a boy with horns on his head and ears as pointed as knives. Hazel and Ben were both in love with him as children. The boy has slept there for generations, never waking.
As the world turns upside down, Hazel tries to remember her years pretending to be a knight. But swept up in new love, shifting loyalties, and the fresh sting of betrayal, will it be enough?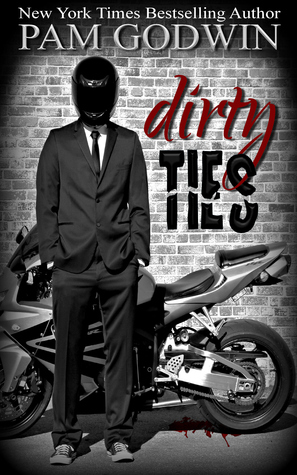 Revenge.
The alluring, curvaceous blonde at the finish line.
With sapphire eyes that cheat and lie.
Whose powerful family murdered mine.
I know she's hiding something.
Share your releases in the comments!
If you have a release you would like me to include on my Tuesday release announcement, email me at brandynacole@gmail.com.